What is being billed as "Scotland's first independent safety deposit box service" has been launched following an investment of more than £1 million.
Glasgow Vaults said it had made the move in response to the major banks withdrawing the service that safeguards people's valuable possessions.
The venture is being led by David Walsh and Seamus Fahy, who have invested in equipping the vault with state-of-the-art surveillance technology, including seismic shock sensors, making a Hatton Garden-style heist impossible, it has been claimed.
Employing five staff, the New York facility is part of a strategy to expand the model across the UK and Ireland, following the successful launch of an initial site in Dublin, in 2013. The business is expected to grow its staff numbers in New York to 15 by the middle of 2017.
Fahy said: "We identified Scotland as a key growth region, mainly due to the fact that the banks no longer offer the service."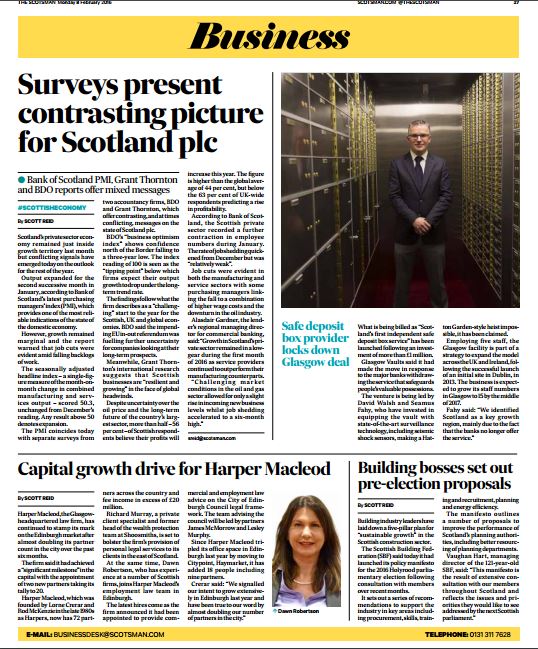 Read more: http://www.scotsman.com